President
N. Delener, Ph.D. (Dean & Full Professor, School of Business)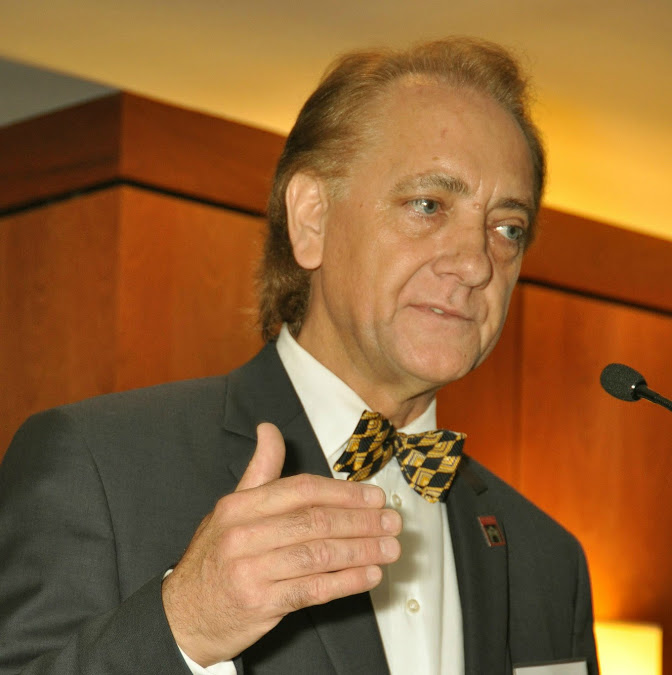 Dr. N. Delener is a Dean and Full Professor. He was formerly the Dean of the School of Global Business at Arcadia University. As Dean, faculty and programs across two campuses in the U.S. and Singapore were managed. In addition, he created a Center for Entrepreneurship & Sustainable Enterprises. Joint degree and off-shore graduate and undergraduate programs were also developed. The programs were developed in China, Romania and France. Under Delener's leadership, the State University of New York Old Westbury's School of Business doubled graduate enrollment, established international exchange and faculty development programs, took the university to the final phase of accreditation from the Association to Advance Collegiate Schools of Business International (AACSB) in four years, and developed new degree and certificate programs.
Prior to his time at SUNY, Delener was the Associate Dean for Academic Affairs and the Director of International Business Studies at the Peter J. Tobin College of Business at St. John's University, a professor of marketing and international business, and a visiting lecturer at Erasmus University in Rotterdam, the Netherlands. He has also served a consultant to several companies, including Marriott Corp., Ellington Duval Inc., and World Wide Marketing Group.
Delener is the founder and elected president of the Global Business and Technology Association, which consists of more than 3,500 members worldwide, and he is Editor-in-Chief of the Journal of Global Business and Technology, an interdisciplinary journal for the advancement of knowledge of the theory and practice of international business and technology. He has conducted numerous executive seminars in several countries, including Brazil, Czech Republic, England, Hungary, Italy, the Netherlands, Portugal, Russia, South Africa, Spain, Switzerland, Taiwan, and Turkey … read more
Vice President
Susana Cristina Serrano Fernandes Rodrigues, Ph.D. (Full Professor, School of Technology and Management, Polytechnic Institute of Leiria, Portugal)
Dr. Rodrigues has a Ph.D. in Strategic Management from the University of Wolverhampton in the U.K. She graduated from the Higher School of Business Administration in Lisbon, Portugal in 1992. Susana lectured in the Higher School of Management and Technology of Leiria at the Polytechnic Institute of Leiria in Leira, Portugal from 1992-2010. The main areas she lectured in included strategic management and strategic marketing. She is a member of the Entrepreneur Centre and Research Centre for Rapid and Sustainable Product Development at the Polytechnic Institute of Leiria as well. Her research comprises of a wide range of topics within the field of strategic management. Other areas of interest include small and medium size enterprises, strategic change, and business strategy evaluation. She has conducted extensive research on business strategy and organisation performance in the Portuguese Mould Industry, one of the most important sectors in Portugal.
Vice President
Leon de Wet Fourie, Ph.D. (Chief Executive, Toi Ohomai Institute of Technology, New Zealand)
Dr. Fourie is the Chief Executive of the Toi Ohomai Institute of Technology, New Zealand. He is an accomplished academic, researcher and practitioner whose past experience includes serving as the Deputy Chief Executive of the Unitec Institute of Technology, Executive Dean at Vaal University of Technology in South Africa and close to 12 years at Tshwane University of Technology where he worked as Professor, Head of Department and Deputy Dean.
Assistant Vice-President & Webmaster
Christina Schweikert, Ph.D. (St. John's University, U.S.A.)
Dr. Schweikert is an Associate Professor in the Division of Computer Science, Mathematics and Science at St. John's University, and has been granted a Clare Boothe Luce professorship in computer science. She completed her Ph.D. degree in Computer Science from the City University of New York, Graduate Center and has previously taught at Fordham University, the State University of New York, and City University of New York. Dr. Schweikert's research interests include: programming languages, data mining, biomedical and healthcare informatics.